Riguardo a noi
Fornitura di tessuto inglese premium dal 1869
Storia dei tessuti di Huddersfield
Il nome "Made in Huddersfield, Inghilterra" è diventato un marchio globale molto apprezzato, che è apparso sulle cimosse di molti tessuti in tutto il mondo. Questi tessuti di alta qualità erano la scelta dei re e dei principi.
Oggi – con tutti i risultati delle conquiste tecnologiche in tutto il mondo che influenzano la nostra vita, i tessuti in lana e pettinato sono ancora considerati l'abbigliamento ideale per la maggior parte delle persone che vivono in paesi moderati e freschi. L'inglese, prodotto in etichetta Huddersfield, è abbinato ai migliori tessuti in lana e lana pettinata e porta una cache che è indiscutibile.
Una storia di tessuti a Huddersfield 
La città di Huddersfield nel West Yorkshire è situata alla convergenza dei fiumi Colne e Holme. Gli abitanti di queste valli fluviali hanno scoperto che l'acqua – che scorre dalle colline Millstone Grit Pennine – ha dato risultati eccellenti per il lavaggio della lana grezza.
Le parole "Made in Huddersfield" sono sinonimo di qualità e ricca storia della produzione di tessuti.
Si diceva che l'acqua di Huddersfield avesse "poteri magici". Ciò era in realtà dovuto al fatto che Huddersfield aveva l'acqua più dolce del mondo, che a sua volta veniva utilizzata per lavare la lana grezza ottenendo i migliori risultati.
Durante la rivoluzione industriale, la competenza e la conoscenza del paesano locale combinate con la nuova tecnologia industriale sono state un incontro fatto in paradiso. Questo ha trasformato Huddersfield in una città ricca e conosciuta per i produttori del miglior tessuto del mondo.

Acqua dolce con "poteri magici"
L'acqua di Huddersfield ha proprietà uniche che danno alla lana grezza lavata i migliori risultati.

Qualità di classe mondiale
Combinato con competenza locale e acqua unica di Huddersfield, il nostro tessuto è il migliore al mondo.

Storia ricca
Dopo la rivoluzione industriale, Huddersfield divenne una città ricca grazie al modo in cui produce tessuti e alla competenza locale.
Visualizza le nostre gamme di stoffa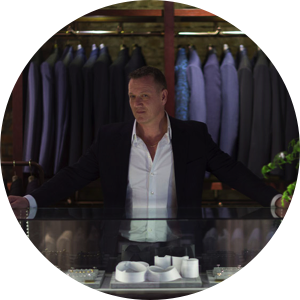 Rian Taylor
Amministratore delegato
Panoramica delle società del gruppo | Strategie per i partner | Infrastruttura del cliente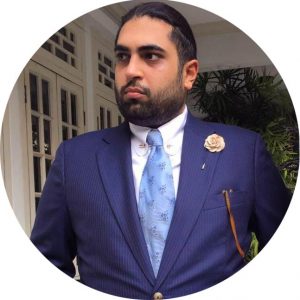 Jai Sachdev
Ufficiale capo operazioni
Operazioni | Infrastruttura | Canali agente
We are proud to lead the field in customer support for the cloth industry. We visit and listen to our customers, form partnerships and help to promote both the traditions of our product and the services of the skilled tailors who trust us with their custom.
Visit Our Showroom
The Old Dye Works, Birkhouse Lane, Paddock, Huddersfield, UK, HD1 4SF
Email Us
info@huddersfieldtextiles.com