How Much Do You Know About Fabrics?
There's much to know about life, but just not enough time to figure everything out. This philosophy applies to one's career, business, and the whole gamut of what life throws at you. But when it comes to your business, you really do need to know everything.
There's no substitute for a company that oozes knowledge on their product, and a depth of understanding years of immersion can bring. This is a large reason why a lot of companies withstand the test of time, where others falter. Be it quality or relevance, their products bring significant benefits and have substance. There are many that carry these qualities, but in the world of shirt fabrics, Canclini is held in high regard.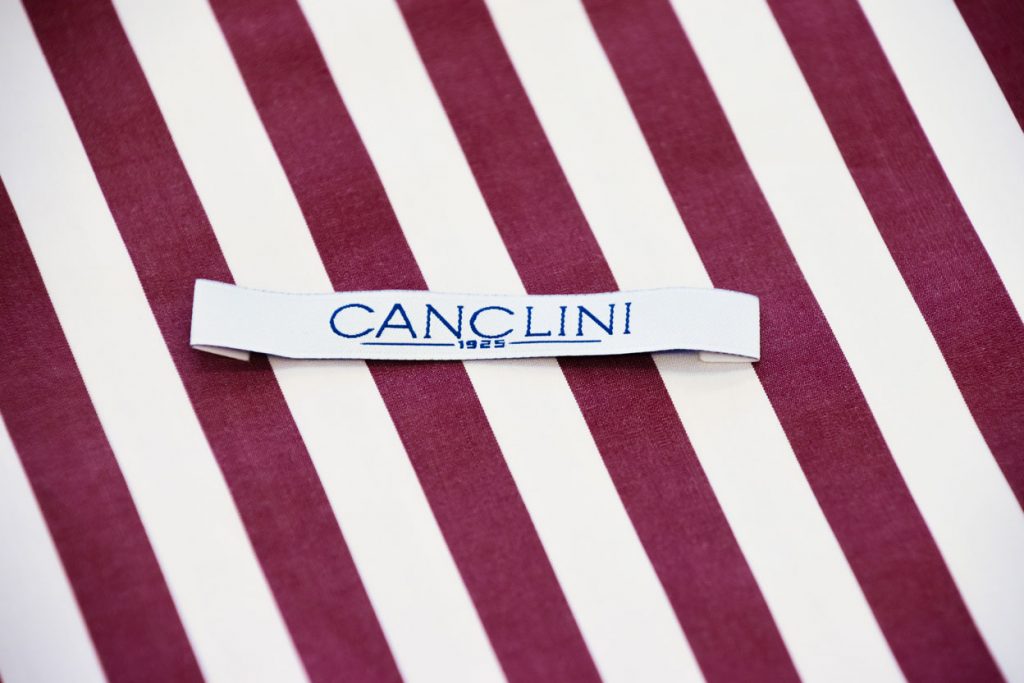 In the world of fashion, things move fast. Trends rise and fall, designers garner fame and fall off, yet some remain timeless. They build legacies by understanding change, anticipating the trends ahead of the curve. This is a testament to their infinite wisdom, and a reason they gain notoriety. Such is the lifetime of reputation Canclini has built.
This entire introduction still may not do them justice, but it's safe to say they are at the height of their game. Menswear buyers know them, and tailors even more so. Anyone remotely involved in the business of shirts will definitely have heard of Canclini, and that says a lot.
The breadth of their fabric designs are vast, something they are well known for, making them a highly sought after mill to work with. The quality feels immortal, through generations of experience and technological advancements woven into the fabric. Each successive collection today traces its lineage back to their start in the 1920's, in the heart of Como, Italy.
Passion, innovation, and research have been the cornerstone of Canclini's mission – to create the finest fabrics in the world. Today, Canclini boasts a library of over 450,000 developed fabrics with a deep rooted history – no mean feat. They have made weaving into an art, mixing craftsmanship with knowledge to achieve fabrics with personality – truly pleasant to the touch. Married with mastery and precision, their fabrics have very few equals, if any. In a world where luxuries can be artificial and without substance, Canclini has gone beyond fabric to truly make a mark in the hearts and minds of their customers.

If there's any indication of their success visible to the naked eye, it's the high praises and feelings of joy seen and experienced by all those close to Canclini. From happy customers that have donned their fabrics, to tailors that have felt (and cut) their cloth, and merchants that have interacted with Canclini's sales teams. Canclini is a feel-good story about an Italian company that is at the pinnacle of their craft, through the years and years of painstaking research and development. Whether anyone really cares to know or understand this part of the company is beside the point. Just experience the fabric for yourself, and listen to its story.
Canclini Fabrics are now part of Huddersfield CMT collection.
Request your Canclini Shirting Bunches from here.
Photography: Jai Sachdev
Editorial: Hamza Khan