Meanwhile in Italy
Sartoria Sodano bespoke pinstripe suit.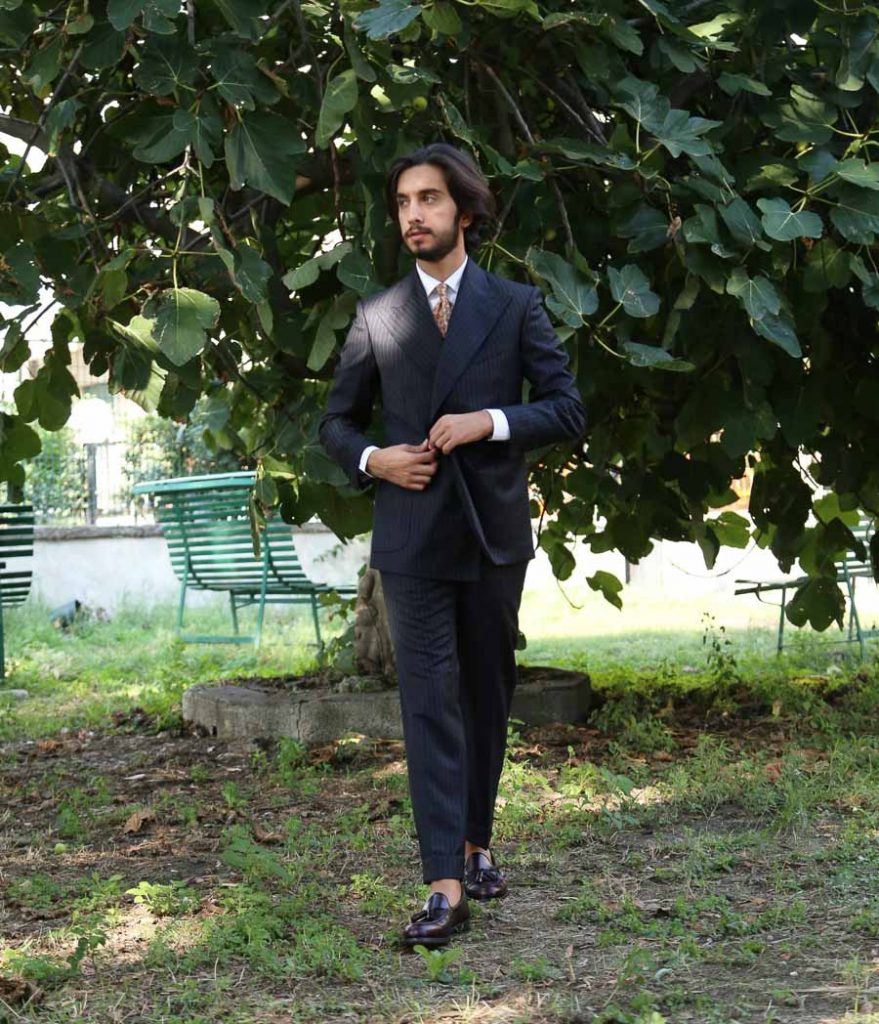 Hello everyone,
today I finally want to show you the masterpiece made by Sartoria Sodano.
The bespoke double-breasted suit made using a Super 160s pinstripe dark blue wool fabric of Huddersfield Textiles, enjoys some details that I strongly desired in order to "play down" excessive elegance dictated by the fabric.
The jacket has only 2 buttons, not 6 as usual, the armholes it's "closed" type, with rollino to give stiffness and the shoulder is "saddled" with no padding, thus creating a natural concave shoulder. The buttoning was lower request (as seen from the photos of the evidence 2a) but under the advice of Fabio I preferred to move three fingers above the pocket so as not to make the lapel excessive size.
The fit of the jacket is perfect, the sleeve fall perfectly.
The trouser has 1 pleats per side, extended strap and flap of 4.5 cm. The Fit is OK, but needs to be expanded on the basin of about 2 cm.
Overall I'm very happy about this suit that has fully satisfied those who were my requests; following are some photos depicting the suit in detail.
Ciao, Nicola.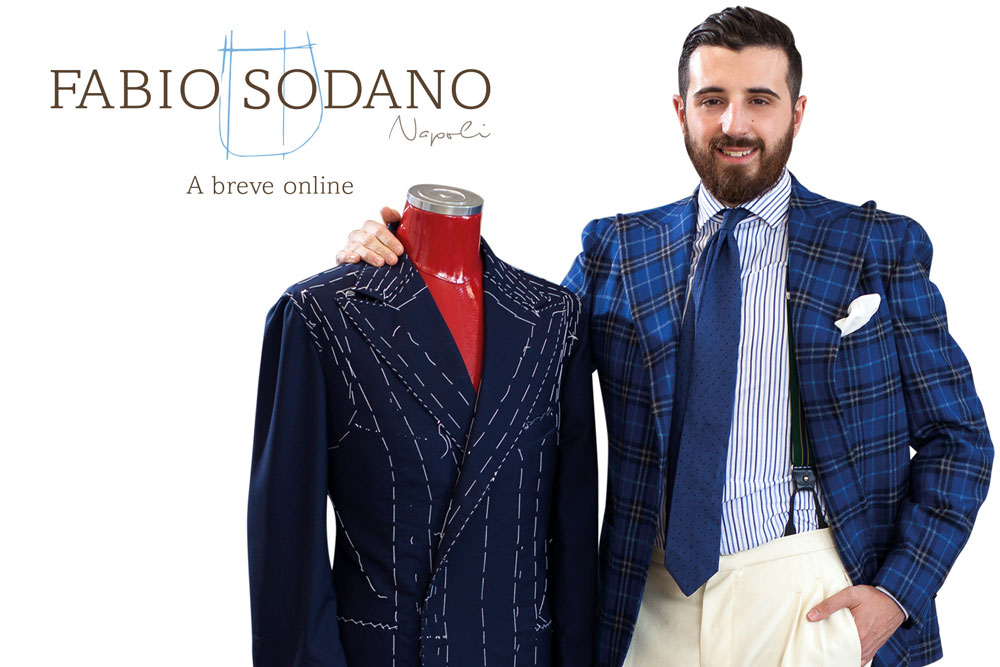 VIA UMBERTO I, 60 SANT'ANASTASIA, NAPLES, 80013.
(+39) 081 898 21 53
http://www.fabiosodano.com