A Red-carpet event does not necessarily mean sitting alongside "Daniel Craig" winning an award at this year's Oscars. It could simply mean a fancy corporate do, or an important date with a client or loved one. Whatever the occasion, donning a fabulously dapper suit whilst hitting that "red carpet event" is certain to turn heads and leave you feeling glamours from head to toe. But even if you are not one for attending "prestigious award show's" lets still walk you through how you can still look the part with the perfect suit.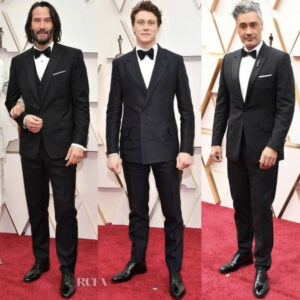 Why Make Your Own Suit?
Suit buying can be one of the most stressful shopping experiences. Although the design might look perfect on the hanger, sometimes it just is not right on. Maybe the length is too long or too short, perhaps the fabric is not comfortable or maybe the colours are just not quite right. Getting that perfectly fitted dapper suit can sometimes seem completely out of reach – which is why bespoke or custom-made suiting might be the perfect option. You have generally complete control over the fabric, colour, style and fit of the suit, so why not make it the one you deserve?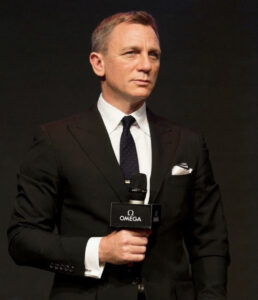 Best Fabrics for Making Suits
Wool
An endlessly versatile fabric, wool paves the way in suit fabric popularity. Being suitable for both mid-day heat and colder evenings, it is ideal if you're searching for that one year-round perfect piece which can be used for everything from job interviews to parties. The refined look will give you that ultimate 'classic' suit appeal, whilst being both soft and wrinkle free to remain smart throughout the day. If you prefer slimmer fitting suits, wool may be one to avoid as it can be slightly bulky in appearance.
Top Qualities:
Breathable
Warm
Wrinkle-free
Soft
Cotton
If you are after a slightly more casual vibe with your suit, cotton is your best bet, especially if you'll be wearing it during the summer months. Not as warm as wool, cotton is another lightweight option for the season with maximum breathability. Cotton is also king for comfort and is a popular choice if you like natural fabrics. One of the best things about cotton suit fabric is that it comes in different weights, so you can choose a weight that will suit the purpose. Choose a heavier weight cotton or a blend for work, which helps the fabric keep its silhouette.
Top Qualities:
Can be worn year-round
Breathable
Comfortable
Classic style
Linen
Linen is your number one Summer option. As the lightest, most breathable fabric choice for suits it is perfect for a classic sunny garden party or a Spring-time wedding. Just beware of its easily wrinkled nature – no fabric wrinkles quite as easily as linen, however it is part of the package and is a little stylish when gently creased up. Linen suits are ideal for a more casual look but can easily be dressed up when worn in darker colours.
Top Qualities:
Noticeably light and breathable
Comfortable against the skin
More casual option
Velvet
A velvet suit is king of the show in terms of the dazzle-factor, making it perfect for any glamorous events, parties, or awards ceremony if you are lucky enough to attend one. Velvet is not only sumptuous to the touch, but is durable and breathable too, making it an all-round winner. Because velvet is often blended with nylon, it is not quite a breathable as silk but is somewhat thicker. This fabric is perfect as a dinner jacket when worn with jeans, or as a full velvet suit for a classy event but probably best to leave this one away from the office.
Top Qualities:
Luxurious to touch
Breathable
Elegant quality
Warm