A LITERAL UNDERSTANDING
SUITING CLOTH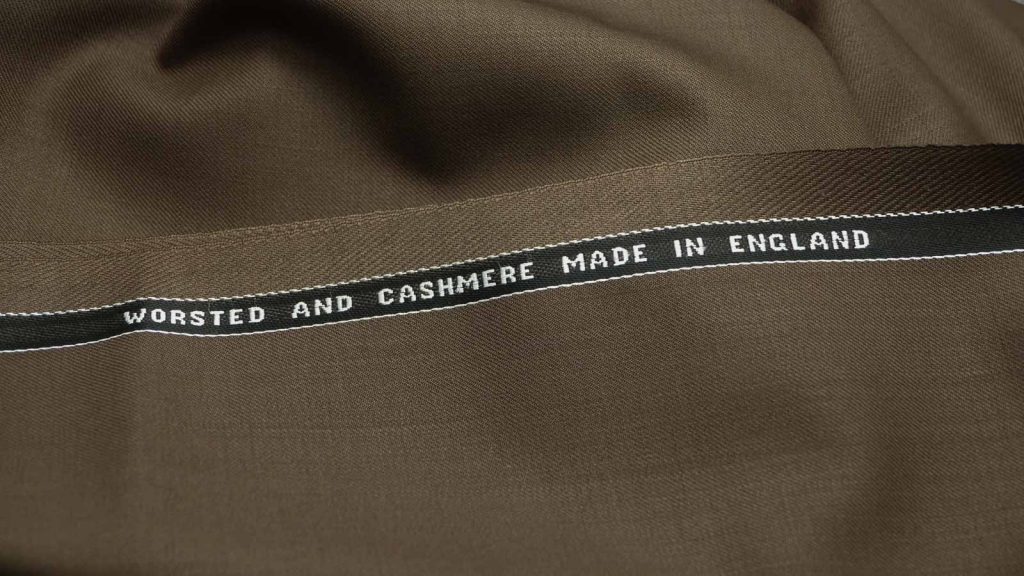 Suiting Cloths
A comprehensive understanding about Suiting Fabrics and Cloths is vital to any sales back story.
You need to be able to match colours to people – helping them to create more effective looks.
Suit fabric really does make the suit literally and figuratively. Linen, polyester, wool, cotton, tweed, herringbone, flannel, silk, poplin, seersucker, and cashmere, are the materials that usually make up a suit.
A man's suit produced of polyester will feel entirely different to the wearer to that made of 100% Luxury made in Huddersfield Super 120 Wool. Also note a suits price and value will vary greatly depending on what kind of material it is made up of.
Cashmere
Cashmere suits are highly coveted for their soft feel and quality of fibres. Cashmere wool, known simply as cashmere, is a fibre obtained primarily from Cashmere goats. The word cashmere derives from an old spelling of Kashmir.
The quality of this material is well known and coveted among consumers. Cashmere is great to have close to the skin when you live in an area with rapid climate changes. This is because it tends to insulate you depending on the moisture levels of the air. Another great benefit is that it is softer than even linen or cotton.
Cotton
The cotton suit isn't the most popular suit on the market, but cotton is the most popular fabric for clothing. Cotton is a soft, fluffy staple fibre that grows in a boll, or protective capsule, around the seeds of cotton plants of the genus Gossypium.
The fibre is almost pure cellulose. Under natural conditions, the cotton bolls will tend to increase the dispersion of the seeds. Cotton comes in many grades hence it's most popular use in Shirt fabrics, however in regards to suiting it wrinkles easy and is not meant for all types of suits. As always there are advantages and disadvantages to wearing one.
This material is light and breathable a perfect comfort choice. Also the material is inexpensive and therefore these garments are usually much less expensive than their wool counterparts.
Different types of cotton fabric Diaper Cloth is a twill, dobby or plain woven absorbent cotton fabric.
Dimity is sheer, thin, white or printed fabric with lengthwise cords, stripes or checks.
Drill is a strong twilled cotton fabric, used in men's and women's slacks.
Duck is a heavy, durable tightly woven fabric. Heavy weight drill is used in awnings, tents, etc. Lighter duck is used in summer clothing. Flannel cotton is plain or twill weave with a slight nap on one or both sides.
Flannelette is a soft cotton fabric with a nap on one side.
Gauze is a sheer, lightly woven fabric similar to cheesecloth. Is also made in silk.
Gingham is a lightweight, washable, stout fabric that is woven in checks, plaids or stripes.
Lawn is a plain weave, soft, very light, combed cotton fabric with a crisp finish.
Muslin is a sheer to coarse plain woven cotton fabric. Muslin comes in "natural" colour or is dyed.
Organdy is a very thin, transparent cotton with a crisp finish.
Outing flannel is a soft, twill or plain weave fabric napped on both sides. Used for baby clothes, diapers, and sleepwear.
Oxford is shirting fabric with a lustrous, soft finish. It is characterised with narrow stripes and can be woven in plain or basket weave. Also a term used for wool fabric that has black and white fibers.
Percale is a light weight, closely woven, sturdy fabric that can be found printed or in dark or light colors.
Pima Cotton from Egyptian cotton, is an excellent quality cotton fabric.
Polished Cotton is either a satin weave cotton or a plain weave cotton that is finished chemically to appear shiny.
Poplin is a plain weave fabric with a crosswise rib.
Sailcloth is a very strong, heavy canvas or duck made in plain weave.
Sateen is a satin weave cotton fabric.
Seersucker is a lightweight cotton fabric crinkled into lengthwise stripes.
Swiss is a sheer, very fine cotton that can be plain or decorated with dots or other designs.
Terry Cloth is a looped pile fabric that is either woven or knitted. Very absorbent and used for towels, etc. French terry cloth is looped on one side and sheared pile on the other.
Whipcord Cotton Fabric is a strong cotton fabric with diagonal round cords that can also be produced in wool.
Swiss is a sheer, very fine cotton that can be plain or decorated with dots or other designs.
Velveteen is an all cotton pile fabric with short pile resembling velvet.
Flannel
The flannel suit is made from thick worsted wool or a wool/cotton mix. It is similar to tweed suiting in this regard but much softer to the feel. Flannel is heavy enough to make a great early winter suit but not quite heavy enough for the coldest of days. It can also to be useful in spring and fall temperatures.
The versatility of this fabric gives it the ability to provide both plain and textured patterns; its soft gentle feel makes it more luxurious than more traditional winter cloths. Suits made from Flannel are most rare; normally its used for more casual sports jackets.
Although this suit will be lighter than most winter suits, it is still a cooler weather suit and can be uncomfortable to wear in the hot summer months.
Herringbone
The herringbone suit is much like the tweed suit in weight and feel. Its zig zag pattern is the defining feature – you will find this type of suit in vintage 1940's models but are unlikely to find one new.
Today, modern cloths take inspiration from the pattern, and thus can be often found at any weight in many varied colours.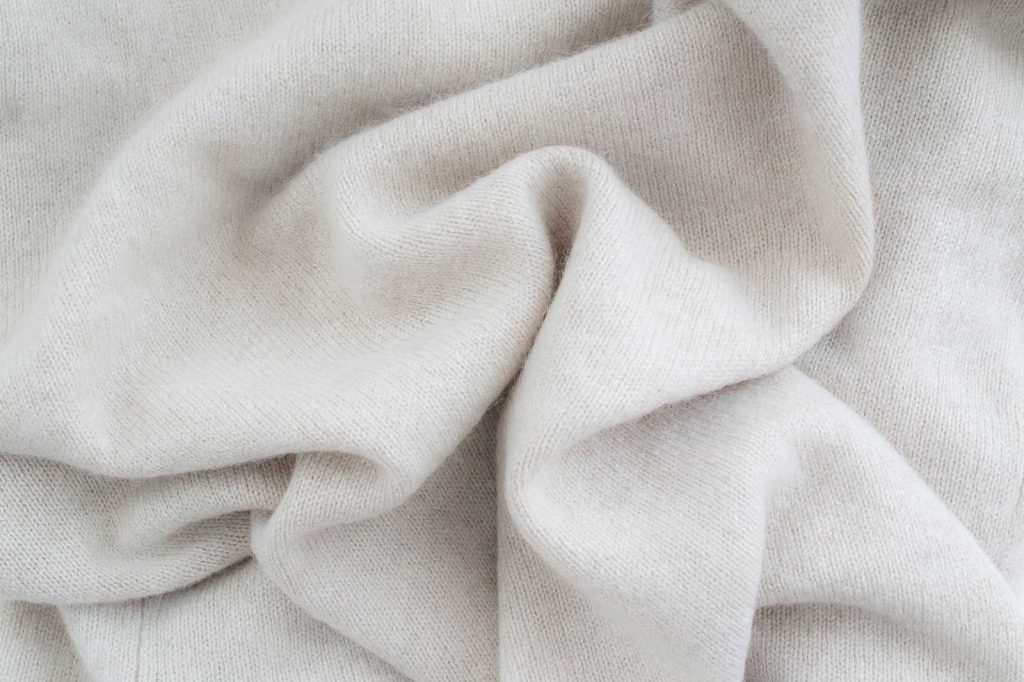 Linen
A linen suit is ideal for warmer climates and summer months.
Linen is one of the oldest materials in the world and has many advantages.
This material is light, resistant to moisture and available in many bright and pastel colours, thus a great summer choice.
Poplin
The poplin suit is made of a combination of lightweight fabrics which often include: silk, cotton, worsted wool and even polyester. This silky smooth material is highly sort after. Poplin is lightweight and makes a great summer suit. Also the silky smooth feel to the fabric makes it a great luxury suit, ideal for those luxury summer events.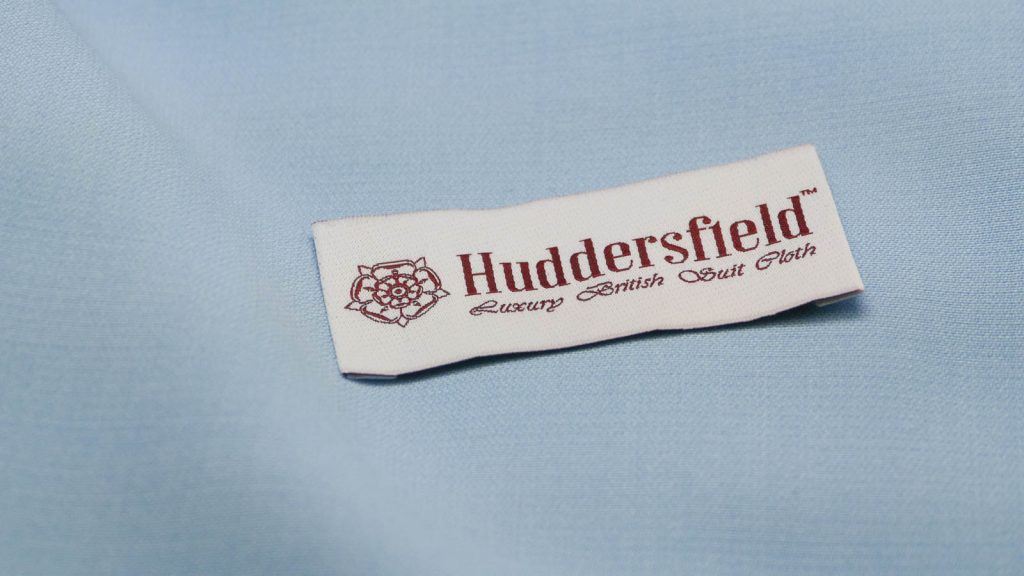 Seersucker
Seersucker suits are a type of cotton suit specifically made for warm weather. These garments are great for keeping cool in late spring through summer.
Materials are woven differently from the traditional cotton clothing. Strands of fabric are bunched together in some areas of the design to help keep the jackets and pants away from your skin.
Colours are traditionally white with blue stripes, but as you can imagine is found in just about any colour imaginable.
Silk
Very Rare, silk is often used to blend with a luxury wool for stability as Silk suits wear very quickly (Ironically Silk originates from the same insects that ruin suits…moths.) A Suit made of pure silk is considered to be the most comfortable suit of all. Extremely smooth and cool to the touch, its a shimmering material.
Tweed
Tweed suits are a heavy form of wool suit. Traditionally from Scotland (Harris Tweed) They are made from a coarse woollen yarn and have a traditional pattern created by combining three different colour yarns strings. The yarns are twilled, leaving a distinctive pattern not found on other types of suits. More often than not only used for sports jacketing, and country wear. Ladies love Tweed suits.
Wool
Wool suits are currently the most popular suits on the market for obvious reasons.
There are many different types of wool suiting. Wool can be made up from many differing wool grades and is produced in many different forms, e.g. worsted, milled, super grades and more, it can even be spun at different speeds to provide different comfort levels, whilst being blended with other fibres (cashmere, silk and more) This material can be spun at super 90's all the way up to super 200's. The higher the number the higher the quality.