What is Pitti Uomo?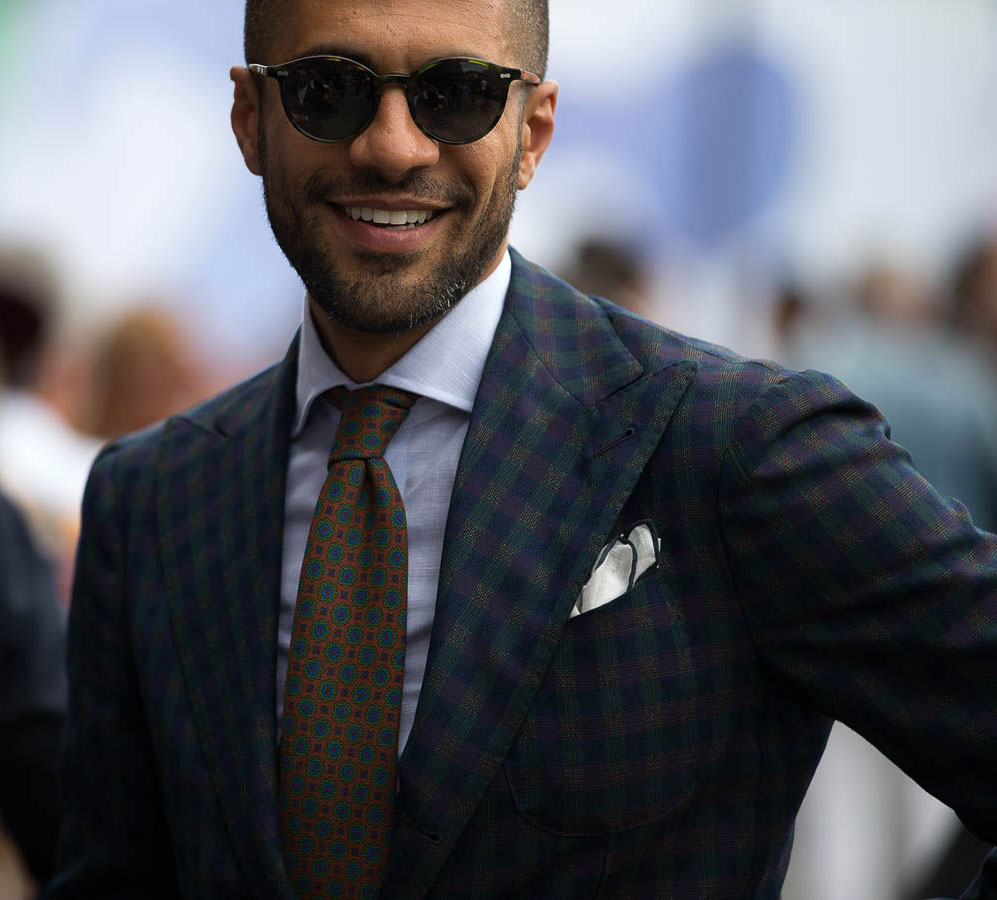 Sometime around January, my Instagram feed gets wildly populated with menswear content. Endless images of style inspiration flood my screen, coming faster than I can dish out likes. At first, it's hard to tell where this is happening, and why. Browsing through the images, the Italian architecture in the background is apparent. The one-odd images of the city seen are old-world beautiful, something to behold. And the caliber of images appear to signify a men's fashion show, but the hash tags constantly make use of two words – "Pitti Uomo."
The same thing happens again in June. This time, colorful ensembles and summer flair dominate digital media. Gelato is plentiful and smiles ear-to-ear. There is one thing I notice immediately. Not as many people seem to make it to the summer version of Pitti. Perhaps the hot summer days make it difficult to don those beautiful suits, albeit in linen or other summer friendly fabrics – hence the lower turnout. It seems a different vibe to the winter version, at least from what I can tell from the images and video. You'll quickly notice familiar faces everyone flocks to – for pictures, handshakes, and bro-hugs. These are the Pitti regulars, celebrities in their own right through their sprezzatura and charming good looks.
Two Pitti Uomo's in and I'm still confused as to what its relevance is. My online research tells me it's a trade show but the images don't add up. It's hard to tell what Pitti Uomo is, outside of the glitz and glamour surrounding "The Wall," another term I am constantly seeing. There's only one way to find out. Make the pilgrimage.
The winter version captured my imagination, and that's the one I want to experience. The moment I step on the train from Milan, I can tell this is going to be a special trip. The train is filled with an eclectic mix of styles, all elegant in their own right – ready to make an impression on the world's stage of menswear. I was overwhelmed already, and it wasn't until the second day that everything was put into perspective – and Pitti suddenly made sense to me.
Pitti Uomo is in fact, a trade show. Period. It occurs twice a year, once in the winter and then again in the summer. Manufacturers and brands related to menswear or lifestyle products descend upon Florence to showcase their season's collections – for the upcoming season that is. That means if you're looking to stock up for your store for F/W of a given year, you would need to visit the winter version of Pitti for that year (January) – in order to receive your orders in time.
Setting up an exhibitor stall is quite a financial undertaking, meaning those that do are hungry to showcase their products and push sales. Wandering the many stalls is actually time consuming and not effective. Using the Pitti Smart app, you can easily locate brands you're interested in visiting, and just follow the directions to get there.

As I wander around, I come upon a large area and a tiny wall about knee high – spanning the landing leading into the main exhibition hall. I finally found "The Wall." It is actually how I imagined it would be, but on a much grander scale. People are littered everywhere and there is hardly space to operate, without getting poked by a photographer's lens. If you're camera shy, this is not the place to be. Among all the gawkers, influencers, enthusiasts, journalists, and businessmen, – the photographers are jostling for position. Taking those fantastic shots for the digital world is no mean feat, and they're definitely a strong presence around the wall. Thank you for bringing Pitti Uomo to our doorstep.
In all the madness of Pitti, I forget just how beautiful the host city of Florence really is. Truly a sight to behold, the beautiful colors of the Duomo and Ponte Vecchio effortlessly reflect off the clear waters of the river Arno. Walking along the cobblestone roads and experiencing the rich history of the city is a plus for visitors to Pitti Uomo. The local cuisine and shopping is not to be missed either. Most arrive with only days to spare, spent completely within the walls of the Fortezza de Baso, soaking up as much of Pitti as possible. If it is your first time, plan for a couple of days before and after Pitti – and take in the beauty of Firenze. It certainly stole my breath away.
About The Blogger
Hamza Khan
Hamza Khan is a passionate admirer of menswear, and its resonating effects on a man's lifestyle. In 2014, he founded Casa di Sartoria, an online menswear and lifestyle online journal for discerning gentlemen. Hamza finds beauty in the technical aspects of the sartorial world, whilst appreciating the understated elegance and creativity of old world craftsmanship. Writing aside, Hamza enjoys crafting visual stories through his personal experiences.
Follow Hamza on Instagram.
hamza@casadisartoria.com
www.casadisartoria.com