עלינו
אספקת בד אנגלית פרימיום מאז 1869
על מבוא
היסטוריה של טקסטיל ההאדרספילד
השם 'Made in Huddersfield, England' הפך למותג עולמי הנערץ מאוד, שהופיע בשוליהם של בדים רבים ברחבי העולם. בדים איכותיים אלה היו הבחירה של המלכים והנסיכים כאחד.
כיום – עם כל התוצאות של הישגים טכנולוגיים ברחבי העולם המשפיעים על חיינו, בד צמר ובד צמר עדיין נחשבים לבוש אידיאלי על ידי מרבית האנשים החיים במדינות מתונות וקרירות. הבריטים, המיוצרים בתווית ההאדרספילד, קשורים עם הטובים ביותר בבד צמר ובד צמר ונושאים מטמון שאין עליו עוררין.
היסטוריה של טקסטיל בהאדרספילד 
העיירה הודדרספילד המערבית יורקשייר ממוקמת בהתכנסות של הנהרות קולן והולמה. תושבי עמקי הנהר הללו גילו שהמים – שזורמים מגבעות מילסטון גריט פנין – נתנו תוצאות מצוינות לשטיפת צמר גולמי.
המילים 'תוצרת Huddersfield' הן שם נרדף להיסטוריה איכותית ועשירה של ייצור בד.
למים בהאדרספילד היו אמורים להיות 'כוחות קסומים'. זה נבע למעשה מכיוון שהאודרספילד קיבלה את המים הרכים ביותר בעולם, אשר בתורם שימשו לשטיפת הצמר הגולמי והשיגו את התוצאות הטובות ביותר.
במהלך המהפכה התעשייתית, מומחיותו של הכפר המקומי בשילוב הטכנולוגיה התעשייתית החדשה היו התאמה שנעשתה בשמיים. זה הפך את האדרדרספילד לעיירה עשירה וידועה בזכות יצרני הבד הטובים בעולם.

מים רכים עם 'כוחות קסומים'
למים בהאדרספילד תכונות ייחודיות המעניקים לצמר הגלם השטוף את התוצאות הטובות ביותר.

איכות ברמה עולמית
בשילוב עם מומחיות מקומית ומים ייחודיים של Huddersfield, הבד שלנו הוא הטוב בעולם.

היסטוריה עשירה
לאחר המהפכה התעשייתית הפכה האדרספילד לעיירה עשירה בזכות האופן בו היא מייצרת בדים והמומחיות המקומית.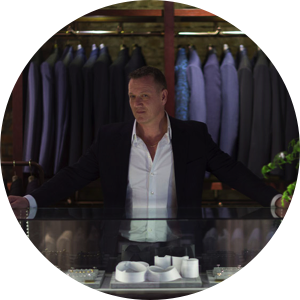 ריאן טיילור
מנכ"ל
סקירה כללית של חברות קבוצתיות | אסטרטגיות שותפים | תשתיות לקוחות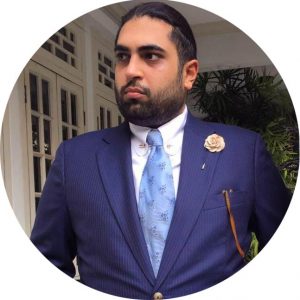 ג'אי שקדב
קצין התפעול הראשי
פעולות | תשתיות | ערוצי סוכנים
We are proud to lead the field in customer support for the cloth industry. We visit and listen to our customers, form partnerships and help to promote both the traditions of our product and the services of the skilled tailors who trust us with their custom.
Visit Our Showroom
The Old Dye Works, Birkhouse Lane, Paddock, Huddersfield, UK, HD1 4SF
Email Us
info@huddersfieldtextiles.com