À propos de nous
Fourniture de draps anglais de qualité supérieure depuis 1869
Histoire de Huddersfield Textiles
Le nom «Made in Huddersfield, Angleterre» est devenu une marque mondiale très vénérée, apparue sur les lisières de nombreux tissus dans le monde. Ces tissus de grande qualité étaient le choix des rois et des princes.
Aujourd'hui – avec tous les résultats des avancées technologiques à travers le monde qui influencent nos vies, les vêtements en laine et en laine peignée sont toujours considérés comme le vêtement idéal par la plupart des personnes vivant dans des pays tempérés et froids. La marque britannique, fabriquée à Huddersfield, est associée au meilleur de la laine et de la laine et porte un cachet indiscutable.
Une histoire du textile à Huddersfield 
Huddersfield, une ville du West Yorkshire, est située à la convergence des rivières Colne et Holme. Les habitants de ces vallées fluviales ont découvert que l'eau – qui coule des collines Pennines de Millstone Grit – donnait d'excellents résultats pour le lavage de la laine brute.
«Made in Huddersfield» est synonyme de qualité et de riche histoire de confection de vêtements.
L'eau de Huddersfield aurait des «pouvoirs magiques». En effet, Huddersfield disposait de l'eau la plus douce au monde, utilisée à son tour pour laver la laine brute et obtenir les meilleurs résultats.
Pendant la révolution industrielle, l'expertise et les connaissances du villageois local associées à la nouvelle technologie industrielle étaient un mariage parfait. Cela fit de Huddersfield une ville riche et connue pour les producteurs du meilleur tissu au monde.

Eau douce avec des «pouvoirs magiques»
L'eau de Huddersfield a des propriétés uniques donnant à la laine brute lavée les meilleurs résultats.

Qualité de classe mondiale
Combiné à l'expertise locale et à l'eau unique de Huddersfield, notre tissu est l'un des meilleurs au monde.

Histoire riche
Après la révolution industrielle, Huddersfield est devenue une ville riche grâce à sa fabrication de tissu et à l'expertise locale.
Voir nos gammes de tissus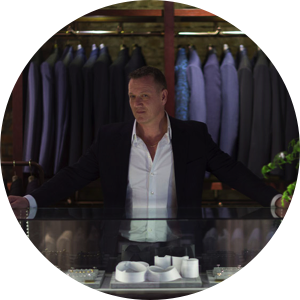 Rian Taylor
Directeur Général
Aperçu des sociétés du groupe | Stratégies partenaires | Infrastructure client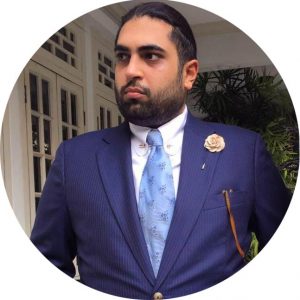 Jai Sachdev
Président directeur général
Opérations | L'infrastructure | Canaux d'agent
We are proud to lead the field in customer support for the cloth industry. We visit and listen to our customers, form partnerships and help to promote both the traditions of our product and the services of the skilled tailors who trust us with their custom.
Visit Our Showroom
The Old Dye Works, Birkhouse Lane, Paddock, Huddersfield, UK, HD1 4SF
Email Us
info@huddersfieldtextiles.com