Sobre nosotros
Suministrando tela inglesa premium desde 1869
Historia de los textiles Huddersfield
El nombre "Hecho en Huddersfield, Inglaterra" se convirtió en una marca mundial muy venerada, que apareció en los orillos de muchas telas en todo el mundo. Estos tejidos de alta calidad fueron elegidos por reyes y príncipes por igual.
Hoy en día, con todos los resultados de los logros tecnológicos en todo el mundo que influyen en nuestras vidas, la mayoría de las personas que viven en países moderados y frescos siguen considerando la ropa de lana y estambre como la ropa ideal. La etiqueta británica, hecha en Huddersfield, está vinculada con lo mejor en tela de lana y estambre y lleva un sello que es indiscutible.
Una historia de los textiles en Huddersfield 
Huddersfield, la ciudad de West Yorkshire, está situada en la convergencia de los ríos Colne y Holme. Los habitantes de estos valles de los ríos descubrieron que el agua, que fluye desde las colinas Millstone Grit Pennine, dio excelentes resultados para el lavado de la lana cruda.
Las palabras 'Hecho en Huddersfield' son sinónimo de calidad y rica historia de fabricación de telas.
Se decía que el agua en Huddersfield tenía "poderes mágicos". En realidad, esto se debió a que Huddersfield tenía el agua más suave del mundo, que a su vez se usaba para lavar la lana cruda y lograr los mejores resultados.
Durante la revolución industrial, la experiencia y el conocimiento del aldeano local combinados con la nueva tecnología industrial fue una combinación perfecta en el cielo. Esto convirtió a Huddersfield en una ciudad rica y conocida por los productores de la mejor tela del mundo.

Agua blanda con 'poderes mágicos'
El agua en Huddersfield tiene propiedades únicas que le dan a la lana cruda lavada los mejores resultados.

Calidad de clase mundial
Combinado con la experiencia local y el agua única de Huddersfield, nuestra tela es la mejor del mundo.

Historia rica
Después de la revolución industrial, Huddersfield se convirtió en una ciudad rica debido a la forma en que fabrica telas y la experiencia local.
Ver nuestras gamas de tela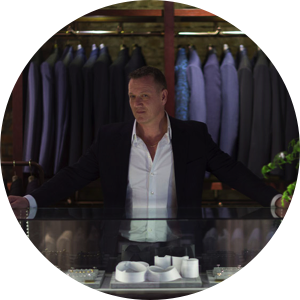 Rian Taylor
CEO
Resumen de empresas del grupo | Estrategias de socios | Infraestructura del cliente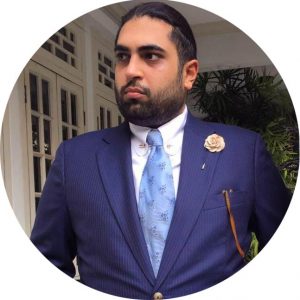 Jai Sachdev
COO
Operaciones | Infraestructura | Canales de agente
We are proud to lead the field in customer support for the cloth industry. We visit and listen to our customers, form partnerships and help to promote both the traditions of our product and the services of the skilled tailors who trust us with their custom.
Visit Our Showroom
The Old Dye Works, Birkhouse Lane, Paddock, Huddersfield, UK, HD1 4SF
Email Us
info@huddersfieldtextiles.com