Tentang kita
Menyediakan Kain Bahasa Premium Premium Sejak 1869
Mengenai intro
Sejarah Huddersfield Textiles
Nama 'Made in Huddersfield, England' menjadi jenama global yang sangat dihormati, yang muncul di selendang banyak kain di seluruh dunia. Kain berkualiti tinggi ini adalah pilihan Kings and Princes.
Hari ini – dengan semua hasil pencapaian teknologi di seluruh dunia yang mempengaruhi kehidupan kita, bulu dan kain terburuk masih dianggap sebagai pakaian yang ideal oleh kebanyakan orang yang tinggal di negara-negara yang sederhana dan sejuk. The British, yang dibuat dalam label Huddersfield dikaitkan dengan yang terbaik dalam kain wol dan terburuk dan membawa cachet yang tidak dapat dipertikaikan.
Sejarah tekstil di Huddersfield 
Bandar West Yorkshire Huddersfield terletak di penumpuan sungai Colne dan Holme. Penduduk lembah sungai ini mendapati bahawa air – yang mengalir dari bukit Millstone Grit Pennine – memberi hasil yang sangat baik untuk mencuci bulu mentah.
Perkataan 'Made in Huddersfield' adalah sinonim dengan sejarah yang berkualiti dan kaya pembuatan kain.
Air di Huddersfield dikatakan mempunyai 'kuasa ajaib'. Ini sebenarnya disebabkan oleh Huddersfield yang mempunyai air yang paling lembut di dunia, yang pada gilirannya digunakan untuk mencuci bulu mentah yang mencapai hasil terbaik.
Semasa revolusi perindustrian, kepakaran dan pengetahuan penduduk setempat yang digabungkan dengan teknologi perindustrian baru adalah perlawanan yang dibuat di syurga Ini menjadikan Huddersfield menjadi sebuah bandar kaya dan terkenal dengan pengeluar kain terbaik di dunia.

Air Lembut dengan 'Kuasa Ajaib'
Air di Huddersfield mempunyai ciri-ciri unik yang memberikan hasil bulu mentah yang tercemar.

Kualiti Kelas Dunia
Digabungkan dengan kepakaran tempatan dan Huddersfield air yang unik, kain kami menjadi yang terbaik di dunia.

Sejarah Kaya
Selepas revolusi perindustrian, Huddersfield menjadi bandar kaya kerana ia menjadikan kain dan kepakaran tempatan.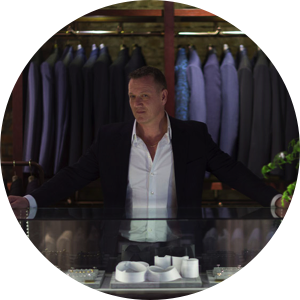 Rian Taylor
Ketua Pegawai Eksekutif
Gambaran Syarikat Syarikat Kumpulan | Strategi Rakan Kongsi | Infrastruktur Pelanggan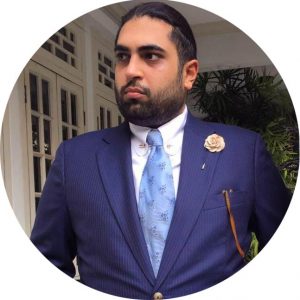 Jai Sachdev
Ketua Pegawai Operasi
Operasi | Infrastruktur | Saluran Agen
We are proud to lead the field in customer support for the cloth industry. We visit and listen to our customers, form partnerships and help to promote both the traditions of our product and the services of the skilled tailors who trust us with their custom.
Visit Our Showroom
The Old Dye Works, Birkhouse Lane, Paddock, Huddersfield, UK, HD1 4SF
Email Us
info@huddersfieldtextiles.com