Sobre nós
Fornecimento de tecidos ingleses premium desde 1869
História dos têxteis Huddersfield
O nome "Made in Huddersfield, England" tornou-se uma marca global altamente reverenciada, que apareceu nas ourelas de muitos tecidos em todo o mundo. Estes tecidos de alta qualidade eram a escolha de reis e príncipes.
Hoje – com todos os resultados de conquistas tecnológicas em todo o mundo influenciando nossas vidas, os tecidos de lã e lã ainda são considerados a vestimenta ideal para a maioria das pessoas que vivem em países moderados e frios. Os britânicos, feitos no rótulo de Huddersfield, estão ligados com os melhores tecidos de lã e lã e carregam um cachet que é indiscutível.
Uma história de têxteis em Huddersfield 
A cidade de Huddersfield, no oeste de Yorkshire, está situada na confluência dos rios Colne e Holme. Habitantes desses vales fluviais descobriram que a água – que flui das colinas Milline Grit Pennine – deu excelentes resultados para a lavagem da lã crua.
As palavras "Made in Huddersfield" são sinônimo de qualidade e rica história de fabricação de tecidos.
Dizem que a água em Huddersfield tem "poderes mágicos". Isto foi devido a Huddersfield ter a água mais macia do mundo, que por sua vez foi usada para lavar a lã crua, obtendo os melhores resultados.
Durante a revolução industrial, a perícia e o conhecimento do aldeão local, combinados com a nova tecnologia industrial, foi um jogo feito no céu. Isso transformou Huddersfield em uma cidade rica e conhecida pelos produtores dos melhores tecidos do mundo.

Água macia com 'poderes mágicos'
A água em Huddersfield tem propriedades únicas, dando a lã crua lavada os melhores resultados.

Qualidade de Classe Mundial
Combinado com experiência local e água única Huddersfield, nosso pano no melhor do mundo.

Rica história
Após a revolução industrial, Huddersfield tornou-se uma cidade rica devido à maneira como fabrica tecidos e perícia local.
Veja nossas escalas de pano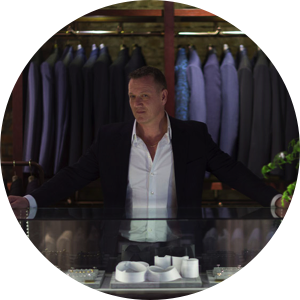 Rian Taylor
CEO
Visão geral das empresas do grupo | Estratégias de parceiros | Infraestrutura do Cliente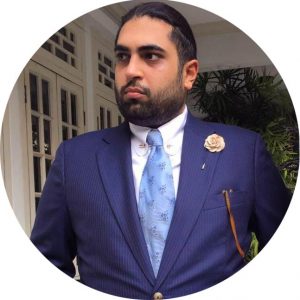 Jai Sachdev
COO
Operações | Infraestrutura | Canais Agente
We are proud to lead the field in customer support for the cloth industry. We visit and listen to our customers, form partnerships and help to promote both the traditions of our product and the services of the skilled tailors who trust us with their custom.
Visit Our Showroom
The Old Dye Works, Birkhouse Lane, Paddock, Huddersfield, UK, HD1 4SF
Email Us
info@huddersfieldtextiles.com