Über uns
Belieferung mit Premium English Cloth seit 1869
Geschichte von Huddersfield Textiles
Der Name "Made in Huddersfield, England" wurde zu einer hoch verehrten globalen Marke, die auf den Kanten vieler Stoffe weltweit auftauchte. Diese hochwertigen Stoffe waren die Wahl von Königen und Prinzen.
Heute – mit all den Ergebnissen technologischer Errungenschaften auf der ganzen Welt, die unser Leben beeinflussen – werden Woll- und Kammgarnkleidung von den meisten Menschen in gemäßigten und kühlen Ländern immer noch als ideale Kleidung angesehen. Das in Huddersfield hergestellte britische Label verbindet sich mit dem Besten aus Woll- und Kammgarn und trägt ein unbestreitbares Gütesiegel.
Eine Geschichte der Textilien in Huddersfield 
Die Stadt Huddersfield in West Yorkshire liegt am Zusammenfluss der Flüsse Colne und Holme. Die Bewohner dieser Flusstäler stellten fest, dass das Wasser, das aus den Millstone Grit Pennine-Hügeln stammt, hervorragende Ergebnisse für das Waschen von Rohwolle lieferte.
Hergestellt in Huddersfield
Die Worte "Made in Huddersfield" sind ein Synonym für Qualität und reiche Geschichte der Stoffherstellung.
Das Wasser in Huddersfield soll "magische Kräfte" haben. Dies lag tatsächlich daran, dass Huddersfield das weichste Wasser der Welt hatte, das wiederum zum Waschen der Rohwolle verwendet wurde, um die besten Ergebnisse zu erzielen.
Während der industriellen Revolution war das Know-how und Wissen der Dorfbewohner in Kombination mit der neuen Industrietechnologie ein Match made in heaven. Dies machte Huddersfield zu einer wohlhabenden Stadt und bekannt für die Hersteller der besten Stoffe der Welt.

Weiches Wasser mit magischen Kräften
Das Wasser in Huddersfield hat einzigartige Eigenschaften, die der gewaschenen Rohwolle die besten Ergebnisse verleihen.

Weltklasse-Qualität
Kombiniert mit lokaler Expertise und Huddersfield einzigartigem Wasser, ist unser Tuch das beste der Welt.

Reiche Vergangenheit
Nach der industriellen Revolution wurde Huddersfield eine reiche Stadt aufgrund der Art der Stoffherstellung und der örtlichen Fachkenntnisse.
Sehen Sie sich unsere Stoffkollektionen an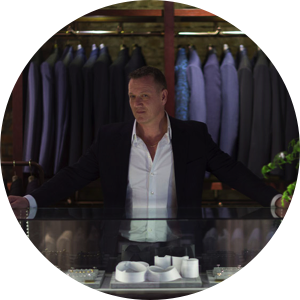 Rian Taylor
Vorsitzender
Konzerngesellschaften im Überblick | Partnerstrategien | Kundeninfrastruktur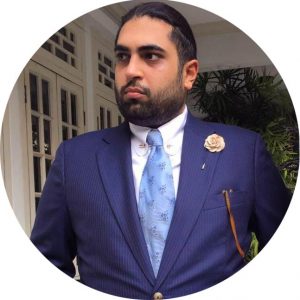 Jai Sachdev
Betriebsleiter
Operationen | Infrastruktur | Agentenkanäle
We are proud to lead the field in customer support for the cloth industry. We visit and listen to our customers, form partnerships and help to promote both the traditions of our product and the services of the skilled tailors who trust us with their custom.
Visit Our Showroom
The Old Dye Works, Birkhouse Lane, Paddock, Huddersfield, UK, HD1 4SF
Email Us
info@huddersfieldtextiles.com